Have you ever thought about God's presence at school, during sports practice, music lessons, or during a test? Children at our Sunday School learn that they have access to God's goodness and help 24/7. God isn't a far-off mystery but "a very present help" as the Bible states.
First Church of Christ, Scientist, Etobicoke includes an active Sunday School. We welcome children up to the age of 20 to participate with those their own age in learning about God, discovering Bible stories, and Bible characters. These stories and characters bring out the value of moral and spiritual qualities and action showing how these relate to their own lives today in overcoming challenges. The Ten Commandments, the Beatitudes and the Sermon on the Mount build a strong foundation for learning how to pray and to discover the truths of spiritual identity, purpose and healing. Along with the Bible, the Christian Science textbook, Science and Health with Key to the Scriptures bases the curriculum. It was written by Mary Baker Eddy, who was the Discoverer and Founder of Christian Science.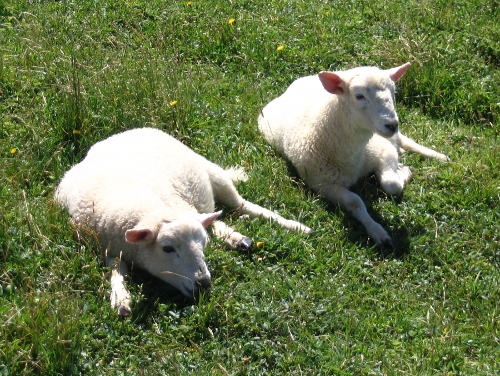 A children's room for infants and toddlers is available for those too young to attend Sunday School. This provides a fun time to either sing along with a child's CD, or to read books about God's love and care.
Services
Sunday School begins at 10:30 a.m. each Sunday and runs for one hour. All children are welcome to attend regardless of their background or religious affiliation.
As of Sunday, June 19, 2022, Sunday School is now back in-house as well as offering a Zoom option. Classes begin at 10:30 and Sunday School is finished at 11:30. We are so happy to welcome students back to in-person classes and to continue to offer a Zoom option for those who cannot be in-person. For more information please contact Clerkcsetob2021@gmail.com.
We look forward to having you with us.
Resources
Understanding God helps us navigate life at any age. Whether you're a student, parent, or Sunday School teacher, you'll find relevant resources here.

Honest, authentic takes on timely topics — written by and for teens.

Articles, audio, and video for children

A wonderful song to help us learn the Beatitudes that Christ Jesus taught us in The Sermon On The Mount in Mathew 5:3-12.

The Campership Fund identifies, encourages, and financially assist individuals to attend the camp for Christian Scientists of their choice.